Ecobulk: Focus on Materials and Business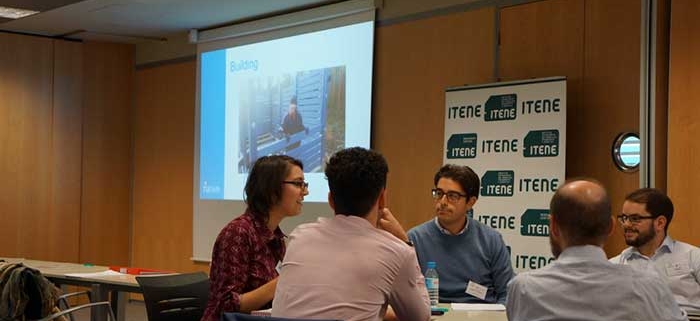 Partner ITENE hosted the month 18 meeting of the ECOBULK partners at their offices in Valencia, Spain. The partners participated in workshops and  shared their progress. The meeting focused on refining the prototype designs, discussing material developments, and preparing for the demonstrations due to be deployed by the end of 2019.
In this newsletter:
Project Updates
Business Model Workshops
Materials Development
ECOBULK – The Movie
Events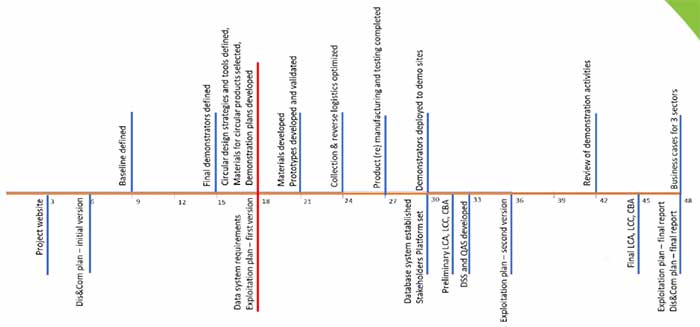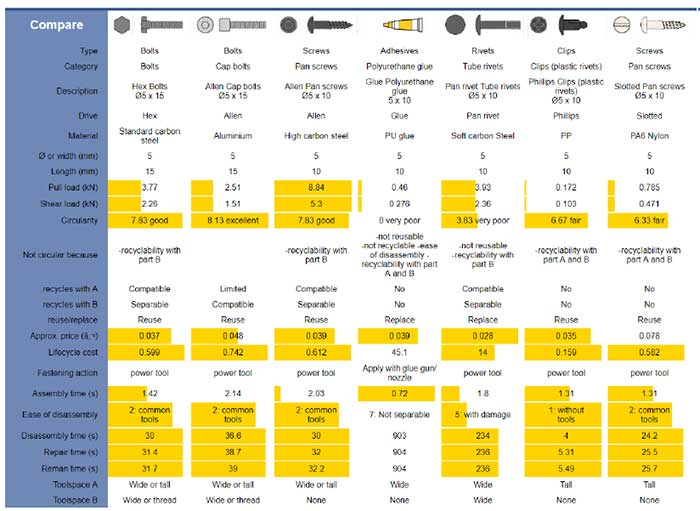 The project is wrapping up the Circular Design Framework and a number of related deliverables, including the Fastener Finder by TUDelft and the Materials Explorer by Granta Design. Both these systems will be helping designers and manufacturers to make more circular choices for their products and materials.
Read more about the project updates.
Partners took part in a new round of workshops to further refine the prototype concepts and designs, this time focusing on the business model innovation. Workshop leaders Oakdene Hollins and TUDelft created an iterative role play process to elicit expectations and requirements from the stakeholders in the circular chain.
Read more about the workshops.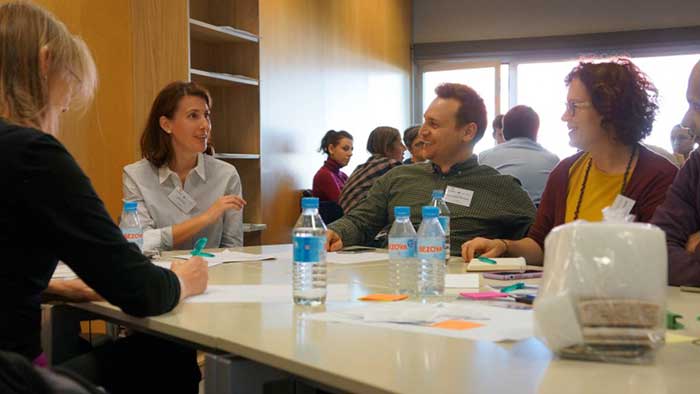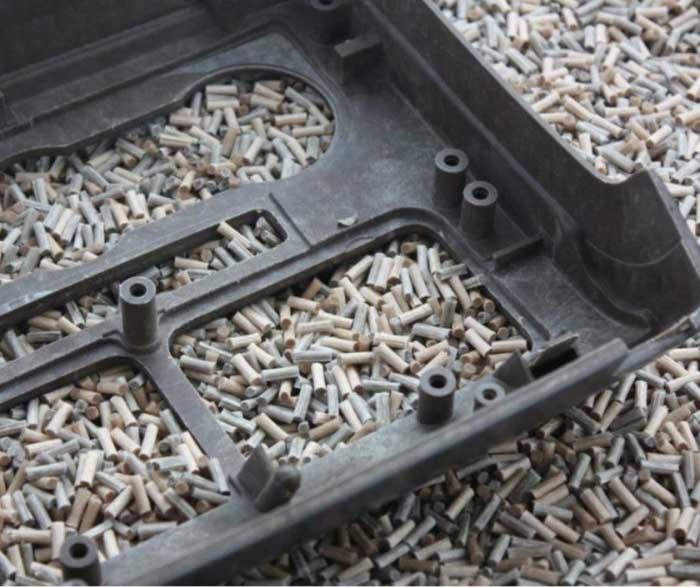 Partners shared their progress and samples, now being tested and refined, to be used in the prototypes being developed by the product partners. Among these, Coventive talked about their efforts to develop first natural fibre, and now carbon fibre, LFT pellets. Their research progression, leading up to the practical implementation of their knowledge and processes for ECOBULK, was shared recently at the Long-Fibre Thermoplastics 2018 conference in Berlin. The work on recycled carbon fibre drew considerable interest from members of the automotive industry in the audience.
Read more about Coventive's LFTs.
To mark the M18 transition into the prototype and demonstration phase, an ECOBULK promotional video was produced that explains the project and planned demonstrations. The video premiered at the project's presentation at Ecomondo in November, and is now available online.
ECOBULK has been getting around the last few months:
TEDx, SWARM – MICROCAB discussed and promoted the ECOBULK project during the SWARM conference and their TEDx talk in October 2018.
Ecomondo, November 2018 – The project, the new video and the furniture prototypes were presented at the ISWA stand, with the help of partners Exergy, KEAS, Moretti Compact and NTT (read more…)
Modern Composite Solutions – Conenor visited the event in Finland in November 2018 and promoted the project (read more…).
Coming up:
AMI Wind Turbine Manufacture – Conenor and TUDelft are presenting their research into solutions for recycling turbine blades in December 2018 in Dusseldorf.
EcoComp – Coventive will be co-hosting this event and promoting their work on ECOBULK in June 2019 in Coventry.
ISWA World Congress 2019 – ECOBULK presentation and promotion in October 2019 in Bilbao.
POLYCHAR – IPCB-CNR will organise the 27th Polychar conference in October 2019 in Naples
Meet us at one of the upcoming events!
https://gbpmetalgroup.com/wp-content/uploads/2019/10/DSC05478-1-1024x576.jpg
394
700
admin
https://gbpmetalgroup.com/wp-content/uploads/2017/09/GBPMETALGROUP-logo.png
admin
2019-10-21 16:00:54
2019-10-21 16:38:28
Ecobulk: Focus on Materials and Business